About ELP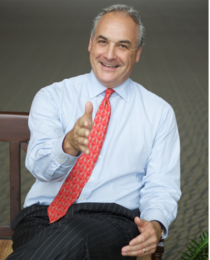 Clay Parcells
Clay Parcells has over 30 years of experience successfully leading businesses and helping leaders increase their personal and organizational effectiveness. Clay is a Coach and Advisor to executives and their teams. He focuses on helping leaders and teams improve their effectiveness and ultimately, the bottom-line growth in their companies. Clay has worked with leaders in corporations, government and not for profits.
Typically he is engaged because a leader has assumed a new position, is being groomed for a higher position, or to address a blind spot that is limiting the effectiveness of the leader. Clay uses his experience blending coaching, consulting and facilitation to engage leaders and help them identify the information or processes needed to improve or enhance their performance.
Before launching his own business, he led companies in a variety of industries: financial services, insurance and human resource consulting services. He has shepherded organizations through start-up, turned around troubled companies, and infused new vision into established, mature businesses.
Clay holds a degree in Marketing from Texas Christian University and received his Certificate in Leadership Coaching from Georgetown University, an accredited program by the International Coaching Federation (ICF). Clay currently holds the designation of Professional Certified Coach (PCC) and is a member of ICF. He is also certified using The Leadership Circle 360™ instrument, the Leadership Culture Assessment, and the EQ-i emotional intelligence assessment.
Clay lives in McLean, Virginia. He has been married to his wife, Lisa, for more than 30 years. He has two daughters and enjoys reading, exercising, yoga and golf. He serves on the Boards of the HR Leadership Forum and HR Leadership Awards. He is also a volunteer coach for the Global Good Fund.
Related terms: bio, biography, profile