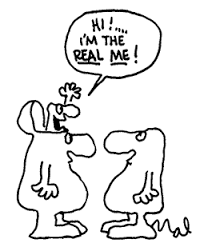 "Only by knowing yourself can you become an effective leader"?
Vince Lombardi, one of the NFL's greatest coaches built his success as a person, coach and leader on this simple yet profound statement.
For him, and for all of us it begins with self-knowledge and a key understanding of our core values and who we are. From self-knowledge we can then develop character and integrity and from character and integrity comes leadership.
Leadership is an inner and outer game! Leaders must understand themselves from the inside out first to lead effectively. They need to ask themselves; "Who am I", "What is important to me and why", "What are my core values and do I demonstrate behaviors consistent with my values", and "What is my true north?"
This is the place to start if you are committed to being a better person, a better leader at home, at work and in your communities.
Over the next several months I will be writing about the inner game and provide you some resources and applications you can use to increase your knowledge about yourself. I would love to hear from you as to how you are progressing. Share what you are learning and let me know if you would like to start a community to help and support each other on this journey.
Take action now: write me at clay@executiveleadershipperformance.com